published August 14, 2017
Help us raise some
big cash for our kids!
Test a new Ford and help raise up to $6,000 to benefit Allegany and Fort Hill High Schools.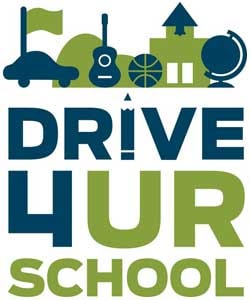 Saturday, Sept. 9, 2017
9 a.m. - 3 p.m.
Allegany High School
Benefits Allegany Cheerleaders and Academic Endowment Fund
Saturday, Sept. 20, 2017
9 a.m. - 3 p.m.
Fort Hill High School
Benefits Fort Hill Cheerleaders

The young people of our area deserve every opportunity that can come their way. And what a simple, fast and easy opportunity it is!
Show up at our events and test drive a new Ford! For every test drive, Ford Motor Company and Schaffer Ford of Cumberland will donate $20--up to $6,000!

*No purchase necessary. Must be 18 years of age or older with a valid driver's license and valid automobile insurance. Donation of $20 per valid test-drive, up to 300 total test-drives, for a maximum total donation of $6,000 per event. Limit one (1) donation per household.
LEARN MORE